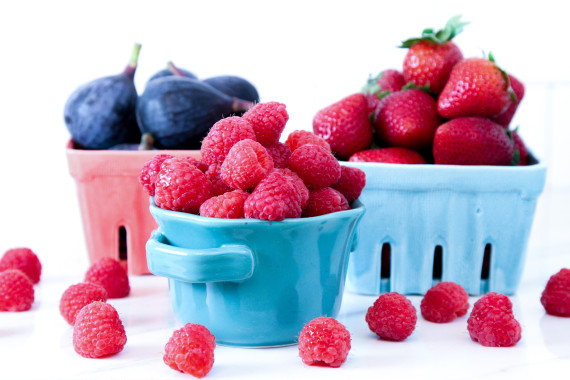 | | |
| --- | --- |
| | |
Tip the sugar into a saucepan, add 200ml cold water and the rose petals. Using a pestle and mortar, very lightly crush the peppercorns and cardamom pods and add to the pan. Set the pan over a low-medium heat to gently dissolve the sugar. Bring to the boil, then reduce to a simmer and continue to cook gently for 2 minutes.

Remove the syrup from the heat, add the lemon juice and leave to cool and infuse with the petals and spices for an hour or so.

Hull and halve the strawberries and tip into a serving bowl. Strip the redcurrants from their stems directly into the bowl. Add the raspberries and figs. Strain the syrup over the fruit, stir gently to combine and leave for 30 minutes to 1 hour for the flavours to mingle before serving.