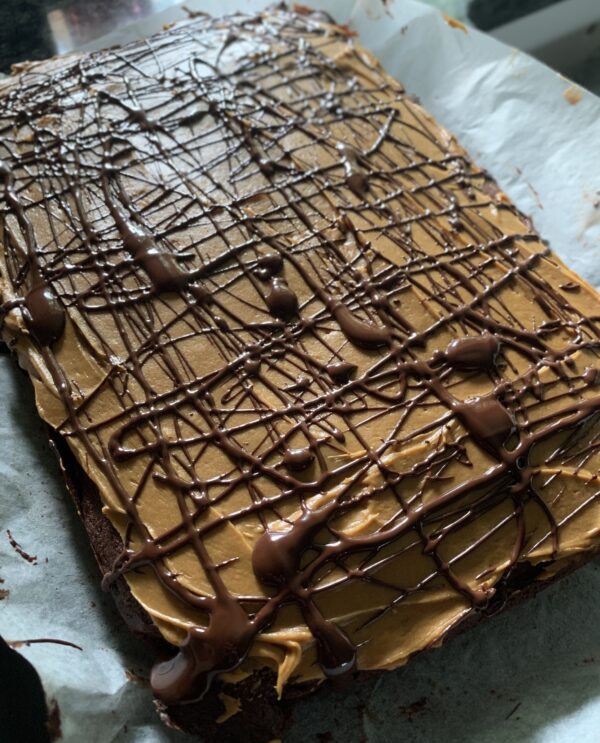 | | |
| --- | --- |
| | |
Preheat the oven to 180˚C, gas mark 4; lightly grease a 33cm x 22cm cake tin and line with baking parchment. Using electric beaters, cream together the butter and sugar in a large mixing bowl for 2-3 minutes until light and fluffy. Beat in the eggs one at a time, then stir in the vanilla extract and melted chocolate. Stir in the buttermilk until combined.

In another bowl, combine the dry ingredients; sift into the mixture and fold in until combined. Tip into the cake tin, level the top and bake for 22-25 minutes until risen and a skewer inserted into the centre comes out clean. Set aside and leave to cool completely in the tin.

For the topping, cream the butter and icing sugar together and once they are combined add the caramel sauce and whisk to combine. Spread the icing evenly over the top, then drizzle with the melted chocolate. Allow to set for 5 minutes, then slice into squares to serve.
A quick cheat is to buy Waitrose Cooks' Ingredients Salted Caramel Icing. This sweet and salty icing makes light work of the topping
Recipe taken and adapted from Waitrose September 2019 recipe card collection