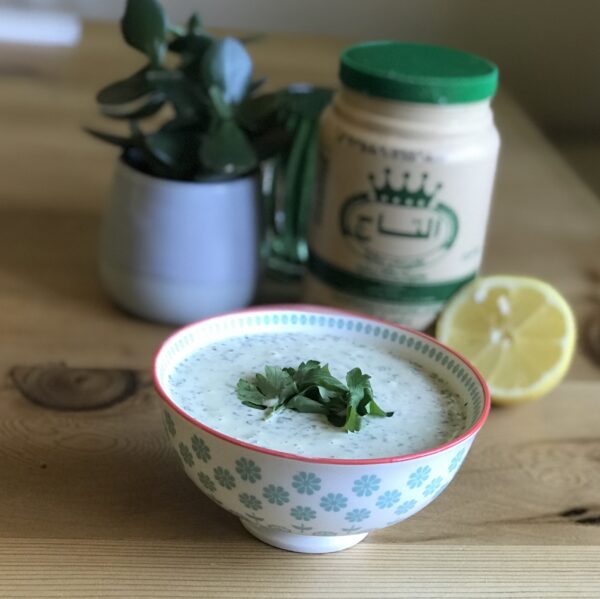 | | |
| --- | --- |
| | |
Stir the tahini in the jar and then put all the ingredients, except the parsley, in a food processor and process until smooth. It should be creamy and smooth and of a pouring consistency. Add more water if needed then add the parsley and pulse for a 5-10 seconds. Taste and add a little salt if needed. Check the consistency and if too thick, add a splash of water until you get the right texture. This will keep in the fridge for two or three days.
Tahini is fantastically versatile, its nutty flavour goes really well with roasted vegetables, fish or barbecued meat.  You can use different herbs here, try this with coriander and maybe add a tsp. of ground cumin or coriander.  Depending on the bitterness of your tahini you might like to add a teaspoon more honey.
Depending on the brand you use, you might have to add different amounts of liquid as the sauce should be thick but runny.  If you refrigerate it, it will thicken up so you will need to give it a whisk and maybe add a bit more water
Use a good brand of Tahini, I like Al Taj from www.souschef.co.uk, Al Wadi or any Lebanese tahini paste.
Adapted from an Ottolenghi recipe