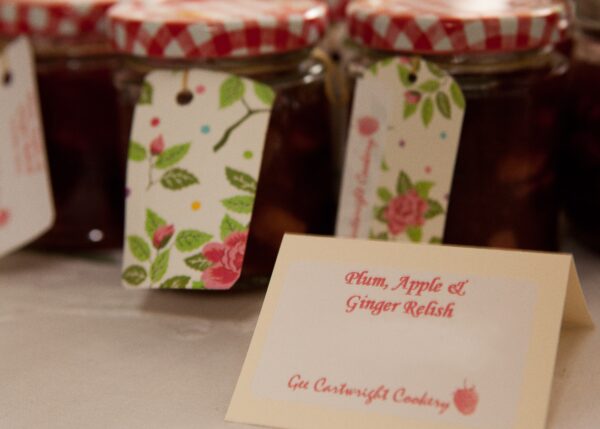 | | |
| --- | --- |
| | |
Place the plums and chilli in a heavy-based saucepan and add the cinnamon, star anise, vinegar and half the sugar. Stir well, bring to a light boil and simmer for 20-25 minutes, stirring occasionally and skimming any froth from the surface if necessary. The plum should have a jam-like consistency. To check this, chill a saucer, put a teaspoonful of the chutney on it, then run your finger through it; it should stay separated. Remove from the heat and leave to cool.

While the plums are simmering away, put the chopped apple, ginger and remaining sugar in a heavy based saucepan. Bring to a gentle simmer and simmer for 15-20 minutes, stirring from time to time, until the apple is tender. Remove from the heat and leave to cool.

Combine the plums and apple and mix well, remove the chilli, and then transfer to a sterilised jar and leave to cool completely.

Either store in the fridge where it will keep for a couple of weeks or put into a container, and freeze.
TOP TIPS: This relish goes beautifully with cold meats e.g. turkey, pork, duck and also with cheese. It is a really useful Christmas relish to have handy. Try it with roast pork on a Sunday or spice up a piece of roasted duck for a mid week supper.
TO FREEZE: Transfer to a container, cool, label and freeze for up to 6 months To unfreeze, take out of the freezer and leave overnight in the fridge